Happy Haitian Education's mission is to elevate communities with educational programs that are both modern and sustainable
By redefining education, we can begin rebuilding communities in Haiti.

Happy Haitian Education is here to provide opportunities that matter. Above all, students deserve a well resourced school and quality education. Specifically, we recognize the importance of English and Computer Literacy programs.
Within Happy Haitian Education, students can enroll in our ESOL course and become proficient in English. In addition, our students can learn virtually from teachers and students abroad, deepening their comprehension by sharing cultures, values and more.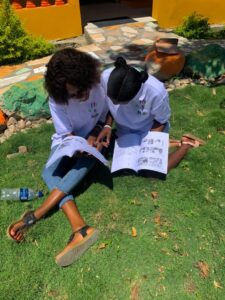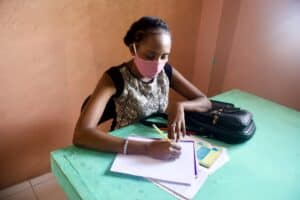 It is widely known that technology plays a vital role in decreasing poverty rates and boosting economic development. That being said, our goal is to ensure our school has an exceptional computer program. In truth, we want to see equity in education. Stay tuned for the launch!
Our community pushes us to give our best and furthermore, our students push us to provide only the best. As a result, we are happy to be growing and helping more students succeed each day. These are numbers from the past year!
In Partnership with Happy Haitian Education
Since 2013, Happy Haitian Productions has provided a safe space for students of all ages and demographics to learn. We, at Happy Haitian Education, recognize the impact Happy Haitian Productions has made thus far in the community and became partners in 2020. We are beyond delighted to have such compassionate and dedicated leaders at our side and we look forward to creating even greater impact country wide.